Twenty years ago, coding used to attract mostly highly tech-savvy individuals, with a strong understanding of engineering and computer science. However, the rapid technological progress in the past two decades created a snowball effect that changed everything.
In less than 10 years starting from the early 00s', web – and then mobile – applications exploded in popularity as more and more companies became digital. Or as we like to say in Wiredelta, Software is Feeding the World. This created a demand for more developers and implicitly simpler development technologies with a flatter learning curve. Which brings us to today's time, where web and mobile development is so accessible. But more importantly, anyone can learn "the trade". So, that being said, where can one study development, and what are the best coding schools in 2020?
1. Data Science Dojo
Data Science Dojo is a remote data science training provider that offers unique, dynamic courses for individuals and corporations. Their curriculum is built to help students incorporate data science into their careers, and for organizations to equip their leaders with a data-driven understanding and skills to innovate.
Their data science bootcamp is ranked among the top in the industry by Switchup (4.96/5) and Course Report (4.9/5).
Taught live and part-time, you won't find any self-paced learning at a Data Science Dojo Bootcamp. The organization believes learning data science requires an interactive approach, coaching students through the curriculum with a collaborative environment.
With classes only meeting once per week (for 16 weeks), instructors hold daily office hours to give students more face-to-face time while completing homework. At the end of the Bootcamp, students are able to receive a certificate from The University of New Mexico as well as up to 7 continuing education units.
2. Le Wagon
Le Wagon is an intensive, international coding bootcamp with campuses in 39 cities and an outstanding review rating of 4.99/5 stars on Switchup. This amazing coding school offers both full-time and part-time web development courses, as well as a full-time data science program. 
Naturally, due to the COVID-19 pandemic, Le Wagon also hosts online courses for their students now. Either way, the full-time courses take 9 fully-packed weeks, while the part-time program spans over 24 weeks. Neither program requires prior experience, and the minimum applying age is 17. In general, the courses cost between €6.000 and €6.900.
Also, Le Wagon is the prize winner for this year's Coding Bootcamp, on both Switchup and Coursereport. So. if you are planning on investing in your new career, this is the bootcamp for you. 
3. App Academy
Rated 4.7/5 on Switchup, App academy is a highly praised coding bootcamp oriented on full-stack software engineering. Their campuses are situated in San Francisco and New York and teach techs like Ruby and Ruby on Rails, JavaScript, React, and others.
App Academy uses the "free to learn until you get a job" fee system. In other words, students enroll in the App Academy Software Engineering Track for free. Then once they graduate, they are required to pay a commission for the courses only when and if they get a job. The commission amounts to 15% of each student's salary for the first six months. Which makes it both attractive and affordable for any programmer emerging from their classes.
Of course, having campuses in only 2 cities in the US seems like a downside. But App Academy also provides its 12-weeks Software Engineering Track as online courses. Other available online programs include their free "Explore" program and a paid-for "Prep" program. The Explore option is for students who are unsure coding is for them. And the Prep courses are for absolute beginners, to prepare them for the more immersive courses. The latter may be a paid-for, but App Academy offers 3 flexible plans from which students can choose.
4. Ironhack
Ironhack comes with 4.9/5 stars on Switchup and offers courses in web development, data analytics, and UX/UI design. Currently, they have campuses in ten cities, including Amsterdam, Paris, Madrid, and Berlin. But, like many other coding schools, they also include an online courses program. 
Note that while the physical campuses offer all three programs, the online program only offers web development and data analytics. This is because, according to Ironhack, students in UX/UI programs prefer physical classes with direct feedback.
Much like App Academy, Ironhack also provides an affordable tuition system. But, unlike App Academy – which is free until you get a job – Ironhack uses something called a Loan-As-A-Service program. This means that students have a financing opinion that covers part or all of their course fees through different third-party providers. 
However, finance programs depend on each campus. In Berlin and Madrid, for example, a student applying for Ironhack courses is financed through Quotanda. Through this third party, applicants in Berlin access financing up to €5.250, which they pay over 12 or 18 months. However, the same service differs in Madrid. Here students have several plans they choose from and the pay-back period is up to 36 months after graduation. 
5. General Assembly
General Assembly is more than just a coding school, they are a fully digital school. Today, General Assembly has 30 campuses around the world, including countries like the US, UK, France, and Australia. Their on-campus courses include full-time programs in Software Engineering, Data Science, Digital Marketing, and UX design. While their part-time programs include Python programming, Visual design, Javascript and React development, and many others.
However, they also provide students with online courses which include every course the campuses provide, and some extra on-demand ones. Their tuition fees also depend on campus and program. For example, in London, the full-time Software engineering program costs £9.000, with the possibility of installments. While the same program in New York will cost students $14.950. On the bright side, General Assembly does offer the possibility of getting a scholarship through its social impact program. But this only covers specific applicants.
6. Hackwagon Academy
Hackwagon Academy is a Singapore based coding school with a 4.64/5 score on Switchup. Aside from the full-stack web development program, their students also have the option of learning data science and cybersecurity.
Although Hackwagon Academy is a highly praised coding school by its students, there are several downsides to their programs. Beginning with the obvious; the Academy only has a campus in Singapore. Secondly, their courses are only on-campus, not providing any online options. Finally, they have an interesting course breakdown system, where students learn each program in three modules. 
But, their tuition fees differ from one program to another and only some programs are also eligible for government subsidies. For example, the web development course, f.ex., costs €2.500 for the first module alone and it is not eligible for subsidies. For all three courses, this will quickly get very pricey.
7. Springboard
On the opposite side of the spectrum, we have Springboard, an online-only coding school with 4.57/5 stars on Switchup. This fully digital bootcamp offers courses in software engineering, UX/UI design, data science, and machine learning. But more importantly, because the courses are 100% remote, their programs start every month. This means no more waiting for a curriculum to start, no more missing deadlines. 
The tuitions, like with many other coding schools, depend on each program. For example, the software engineering career track program costs €7.529. However, Springboard offers different payment plans, including monthly installments, deferred tuition options, and climb-credit loan options.
Better yet, Springboard also provides a selection of free courses and learning resources helping students to get started with different technologies. Some examples of free courses include Machine Learning in Python, Development in python and Django, UX design, as well digital marketing and SEO courses. In other words, everything and anything you need to get your digital career on track.
8. Udacity
Udacity is a favorite for students and professionals alike who seek to better themselves or simply start a new learning path. Many of us have been at least browsing the courses within the huge library at Udacity. Especially since the quarantine started. But did you know Udacity is also one of the best coding schools in the world? Rated 4.55/5 on Switchup, this amazing learning platform provides hundreds of courses in development, AI, data science, cloud computing, autonomous systems, and business. 
Moreover, Udacity works in close relations with giant tech companies like Google, AWS, and IBM. Not to mention that their programs are flexible and affordable. For example, the introduction to programming course lasts for four months, and classes of only 10h/week. This program costs $399 per month, and new students get the first month free!
The best part of Udacity is that it works based on peer reviews. This means that you work and learn from like-minded students, you discuss and rate your projects, tests, and general work. Less stress, less pressure, lots of fun, and tons of learning. There is nothing better than that. Finally, for those only interested in online individual courses, Udacity also provides free courses. But these do not come with a certificate and there is no peer-review session.
9. Bloc
Bloc is an online learning platform focused on web and mobile development and design. Their web development track offers a flexible payment plan where students have the choice of paying upfront, on a monthly basis, or applying for a loan. The enrollment lasts for eight months and it costs $7.500 if paid up front or $8.500 through the latter payment plans. The design course is a bit more pricey, amounting to $8.500 if paid up front or $9.600 using the payment plans.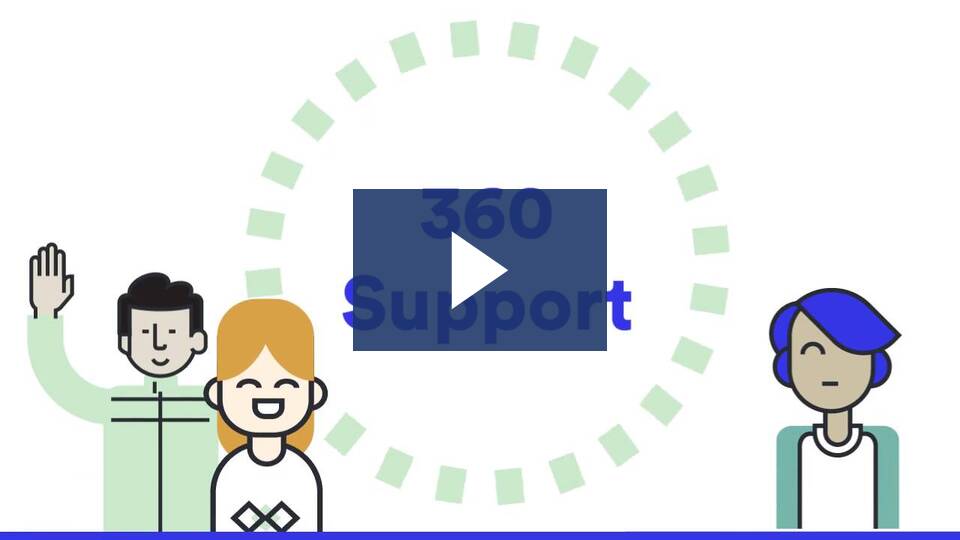 360 Support – Web Developer Track
Nevertheless, for both programs, Bloc offers a full tuition reimbursement if graduates don't find a job within 6 months after finishing the course. Also, much like Udacity, Bloc relies on the community for peer-to-peer code reviews and support. Thus building a community around each student and promoting collaboration and communication.
Still not sure if coding is for you? No worries, Bloc has a little surprise for you. Here is a cute and amazingly catchy way to start learning a few simple commands. Have fun with The Ruby Warrior! Must. Get. Highscore!
10. Thinkful
Thinkful is also an online coding bootcamp, providing purses in software engineering, product, and technical project management, UX/UI design, and more. Each program is full-time and fast-tracked, and includes 1-on-1 mentorship and career coaching. On top of this, Thinkful also has a booming community around it. Unfortunately, since the offline community events are only based in the US. At least for now.
However, like many other bootcamps, Thinkful also has a 6-month money-back guarantee if their graduates don't find a job. On the downside, having such a huge community and career support also means tuitions go up. So, for example the software engineering immersive program amounts to $16.000. 
But, on the bright side, Thinkful offers the traditional income share agreement, where students take the course for free then pay back the tuition as a percentage of their salary once hired. 
However, Thinkful understands that their programs are a full-time commitment. So, for students with no other support, they added a little twist to their income share agreement. The second free enrollment option is a truly unique program, called Income Share agreement with Living Stipend. This means that students still pay the tuition after they get a job, but also they receive a $1.500/month alimony for living expenses.
Bonus Mention – NYC Data Science Academy
Our final contestant is the NYC Data Science Academy. This, as the name suggests, is a bootcamp fully focused on data science and machine and deep learning. More specifically, their curriculum is oriented around learning Python and R for data science. Normally, the academy holds both in-person – in their New York base – and online courses. But, as a measure of safety due to COVID-19, the in-person program has been replaced by remote-live sessions.
The remote program is available only as a full-time course running for 12 weeks. The courses are divided into a fall intake and a winter intake, starting from September until March. 
The online courses differ a bit, in the sense that the program is available as a full-time course as well as a part-time course. Since the online option is more flexible, the online full-time program lasts for 16 weeks and the part-time program lasts 24 weeks. All three options follow the same tuition of $17.600 with the possibility of applying for a loan.
However, the academy also offers independent courses for professionals who want to improve their skills. These courses include Big Data with Amazon Cloud, Hadoop, and Docker, as well as other introductory courses for data science development.
Summing up
Development, UX/UI design, and data science are clearly the most attractive markets today. Moreover, as mentors ourselves, we fully encourage self-learning plans through free or affordable courses. 
But, a good bootcamp will keep you focused, motivated, and integrated in a like minded community. Not to mention that it will maximize your chances of kickstarting your tech-oriented career. And since most have money-back guarantees, there is nothing to lose.
So, at the end of the day, we hope that this list of 10 best coding schools in the world helps you find the perfect one for your needs. But if you still have questions or doubts, reach out to us. We will do our best to answer all of your queries.