Welcome back to a fresh, updated edition of the most popular WordPress plugins, edition 2021. Why are we so excited? Well, mostly because WordPress has been crushing it in the past decade, making it the most popular CMS available today, by far.
In fact, WordPress currently powers 40% of the world's total amount of websites. That has to be at least a bit impressive.
What's even more exciting is that with the rights set of WordPress plugins embodied into your website, you are capable of drastically improving the functionality and the efficiency of your site as well as the way it looks. Nevertheless, there is a huge amount of options available both- free and paid.
So when it comes to making the right choices of WordPress plugins, it can be a little tricky, especially for beginners.  Thus, to understand how to get familiar with the most popular WordPress plugins and be able to make the right choice for your website, let us guide you, starting from the very beginning: What is a WordPress plugin?
A small introduction to WordPress plugins
As you must already know, WordPress has many incredible features such as being extremely flexible and beginner-friendly that give you the possibility to run a website easily. However, if you desire a more complex website than what the WordPress core can offer, this is your sign to get accustomed to plugins.
WordPress plugins are centrally bits of code or add-on software that "plugs- in" to your self-hosted WordPress site.
In basic English, a WordPress plugin is something that supplements your website with new functionality or improves its existing functionality. Plugins can add all kinds of features to your site from smaller changes to more important ones.
For example, you can turn your WordPress website into a fully functioning E-commerce store, forum, or social network using WordPress plugins. They can also add smaller features like an Instagram feed, or an SEO checker to help improve website conversions and rank your website higher in search engines like Google.
Where to Find WordPress Plugins and How to Choose The Best Ones
Here are some of the best places to find WordPress plugins whether you are interested in the free or premium ones:
WordPress.org – this is the official WordPress plugin directory and also one of the most convenient places to find free plugins
Code Canyon – Code Canyon is a large directory consisting of exclusively premium WordPress plugins.
Third-party developers – most developers who sell plugins are doing it through their own sites. So a good piece of advice would be to use Google for that matter
To select the best plugins there are you need to start with a list of crucial activities:
List out important features you will need and are expecting from the plugins.
Take a look at the rating and reviews and pick the plugins with the best reviews.
Choose plugins that are regularly updated and stick with them to avoid security flaws.
Now it's time to get down to business and see which of the most popular WordPress plugins have made the list this year, and why.
The most popular WordPress plugins for 2021
 1. "Contact Form 7" (Contacting)
This plugin makes it possible to create and manage multiple contact forms at once and get the best result while editing email content. Contact Form 7 has 5 million active installations, 1,200 5-star reviews, and is absolutely free.  It is also translated into 61 languages and gives its users the possibility to donate to support the further development and maintenance of the plugin.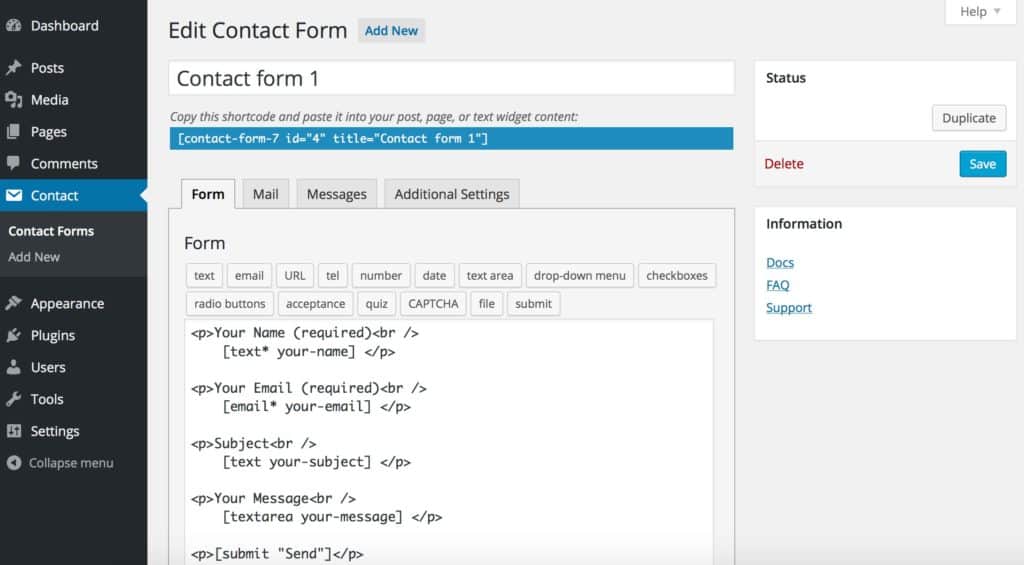 Contact Form 7 is a simple plugin that allows you the skip all the complex coding so that you can easily create and publish outstanding contact forms. For its new users, Contact Form 7 provides a step-by-step guide on how to set it up and start working with it. So even if you're new to this field, we highly recommend Contact Form 7 as a contact form solution.
 2. "Yoast SEO" (Search Optimization)
Yoast SEO is the best option there is when it comes to on-page search engine optimization. It will guide you step-by-step through the process of optimizing all of your new content for the search engines.  Yoast SEO does it all, including optimization of your title and h2 tags as well as metadata and basic readability.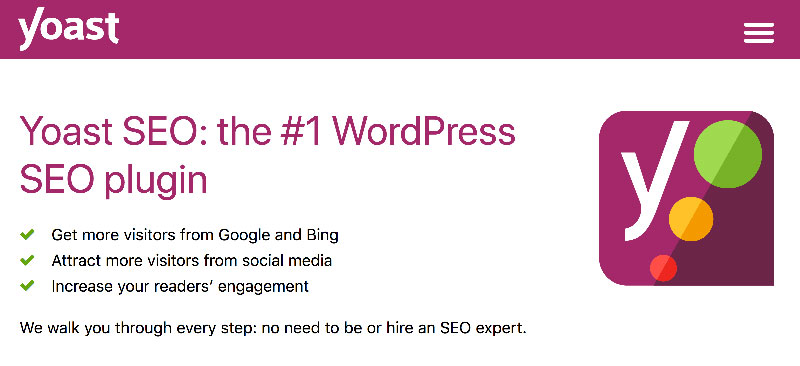 When it comes to the most popular WordPress plugins for SEO, Yoast tales the trophy. So far, Yoast SEO has been downloaded around 252,117,026 times with over 5 million active installations and is the most popular SEO plugin.
This plugin has so many free features that you don't even feel the need to go premium. It is available in 44 languages and is the only plugin that makes on-page search engine optimization that easy.
 3. "TinyMCE Advanced" (Customization)
TinyMCE allows you to add, remove, and rearrange the buttons using the Visual Editor toolbar n the Classic Paragraph and Classic blocks in the block editor and gives you the possibility to configure up to four rows of buttons.
You have the opportunity to simplify your backend WordPress experience with the click of a button. This way you can focus better on what you can do best without wasting time on searching the right buttons.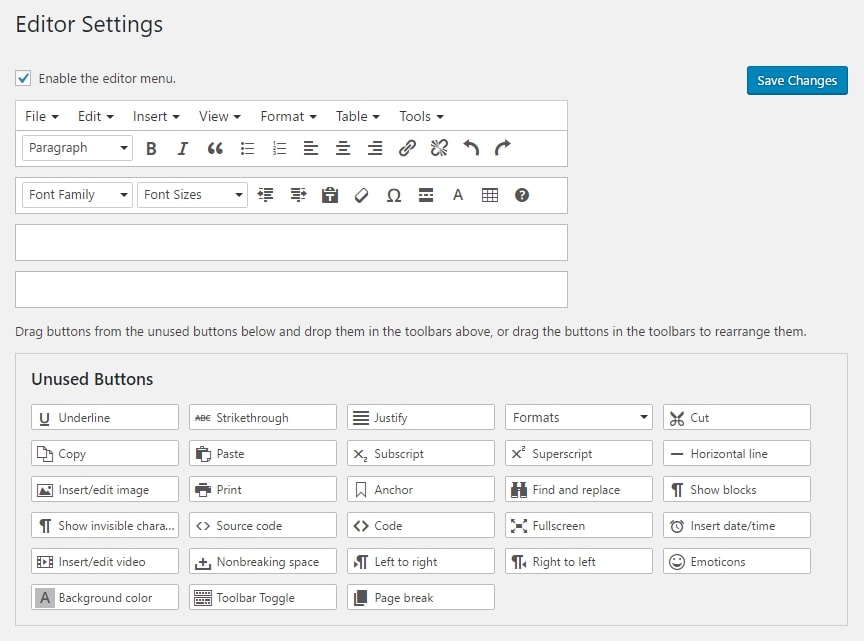 This plugin however is not the best option for beginners as it is destined for more advanced users that have the goal of changing the default TinyMCE configuration in WordPress. This plugin also comes with some options for keeping the paragraph tags in text mode and importing the CSS classes from the themes editor.
TinyMCE Advanced does not affect your website users' privacy in any way as it doesn't collect or store any user-related data. The only thing it does use is functionality that is available in WordPress and the TinyMCE editor.
 4. "WordFence" (Security)
In 2021, website security is one of the most discussed topics and is more important than ever before. So if you are concerned about the security and integrity of your website, WordFence Security is the right choice to make.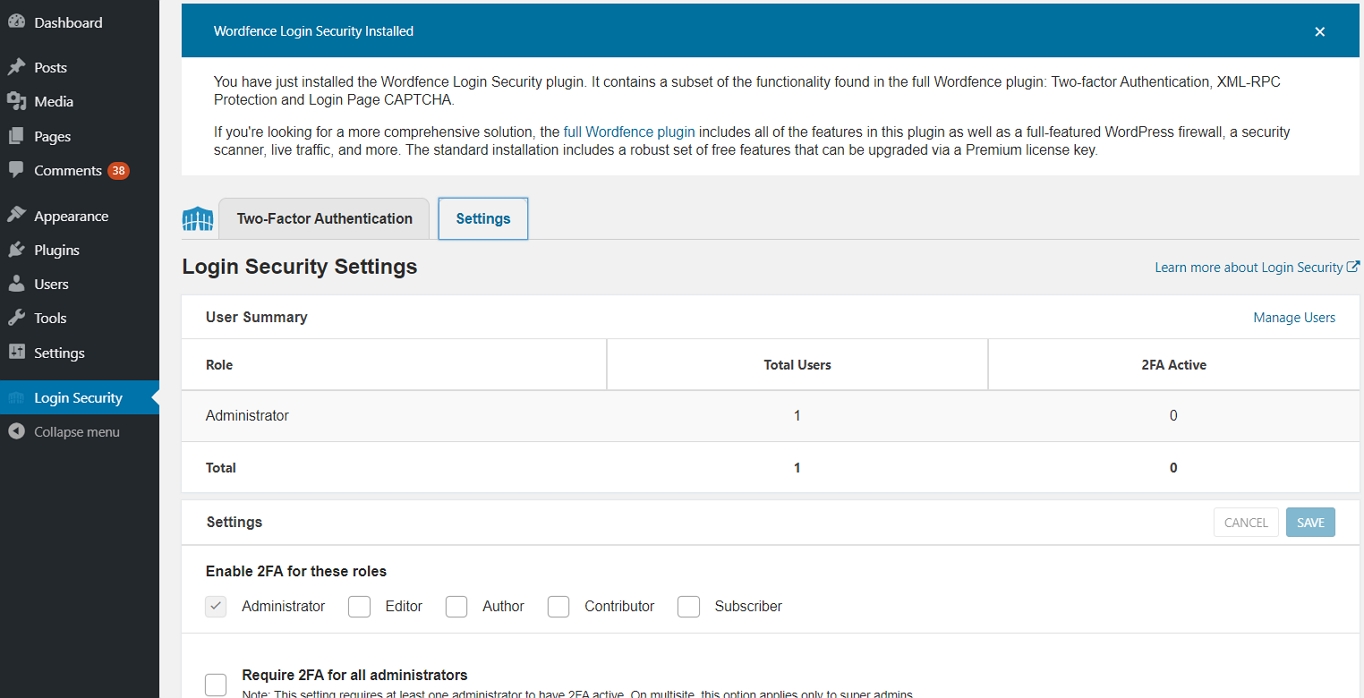 Both free and the paid version of this plugin offers you access to an abundance of tools that include:
Malware, virus, and backdoor scanning.
Real-time traffic that includes Google Crawlers, RSS feed readers, and all other crawlers and bots.
WordPress core file integrity verification and repair.
Email alerts of warnings and critical problems.
Brute force hacking protection.
 5. Google Analytics WP (Analytics)
With this plugin, you are able to track the real-time traffic details of your website and you don't even need to log in to the complex Google Analytics website.
Tracking the real-time traffic details is not the only thing Google Analytics can offer. Besides monitoring the real-time traffic stats and acquisition channels, you can also keep an eye on the:
Locations, pages, referrers, keywords, 404 errors analytics stats
Sessions, organic searches, page views, bounce rate analytics stats
Device categories, browsers, operating systems, screen resolutions, mobile brands analytics stats
Traffic channels, social networks, traffic mediums, search engines analytics stats
Hence, we strongly advise this plugin especially because it is free to use for personal sites as well as for commercial ones.
 6. "Elementor" (Page Builder)
Elementor is a plugin and a WordPress page builder that is used by over 5 million users. It is one of the most effective and easy to use WordPress page builder plugins on the market nowadays.
This plugin has been translated into 56 languages and it saves you a large amount of time as there is no need for custom coding and development.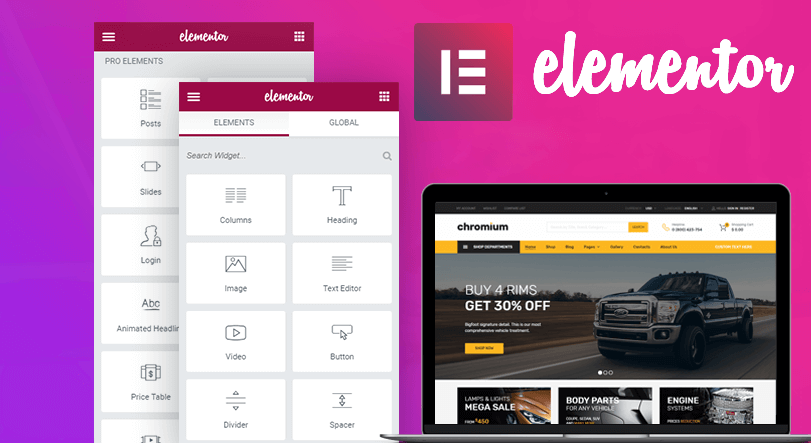 Elementor is currently a very important tool for developers, offering pre-built components like text blocks, buttons, and others. Moreover, each widget is highly customizable. This means that it will be extremely easy for you to maintain and update your website each time it's been deployed.
 7. "Akismet" (Anti-Spam)
The perfect plugin for reviewing and filtering every comment that appears on your website has just been introduced to you.  Except that, Akismet also provides a status history for every comment so that it can be easily determined which comments are found spammy by the plugin.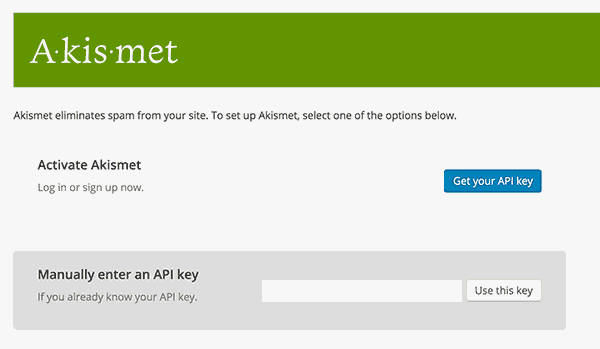 As you might already know, Akismet is the first-ever plugin that was created for WordPress and is one of the most popular WordPress plugins for anti-spam nowadays. It is used by over 5 million users in 70 languages around the world. The most attractive part is that Akismet is free to download and its premium version is cheaper than you can imagine.
 8. "WooCommerce" (Online Store)
WooCommerce is the ultimate open-source platform for eCommerce in case you're not a fan of Shopify. The plugin itself is free and most of its extensions are free as well. There are around 417 extensions that you can use without having to pay.
Thanks to its features, extensions, and customizations, WooCommerce gives you the easiest and most pleasant experience with selling on your WordPress site.
The plugin is available in 64 languages and has an enormous community behind organizing meetups where you can share your experience and receive support. WooCommerce has an abundance of themes, digital and affiliate products, and various conversion optimization tools.
All this makes WooCommerce by far the best among the most popular WordPress plugins for eCommerce. So it is tough to find at least one plugin that can match WooCommerce in terms of usability and price.
 9. "Smush" (Image Compression)
This plugin will make sure that oversized and unoptimized images do not slow down your website's load time. Smush Image Compression and Optimization offers you the possibility to resize, compress, and optimize all the images from your website and the best part is that with Smush you can manage it in less than a day.
Smush is currently used by over a million users and is entirely free, so how can it not be one of the most popular WordPress plugins today? It is the kind of plugin that will take care of image optimization for you, reducing the size of the desired images without damaging their quality.
 10. "UpdraftPlus" ( WordPress backup Plugin)
Do you get frustrated or scared at the thought of losing all of the content and hard work due to an accidental coding fluke for example? Well, then UpdraftPlus WordPress backup is here to help as the world's highest-rated scheduled backup plugin, having 2,400+ 5-start reviews.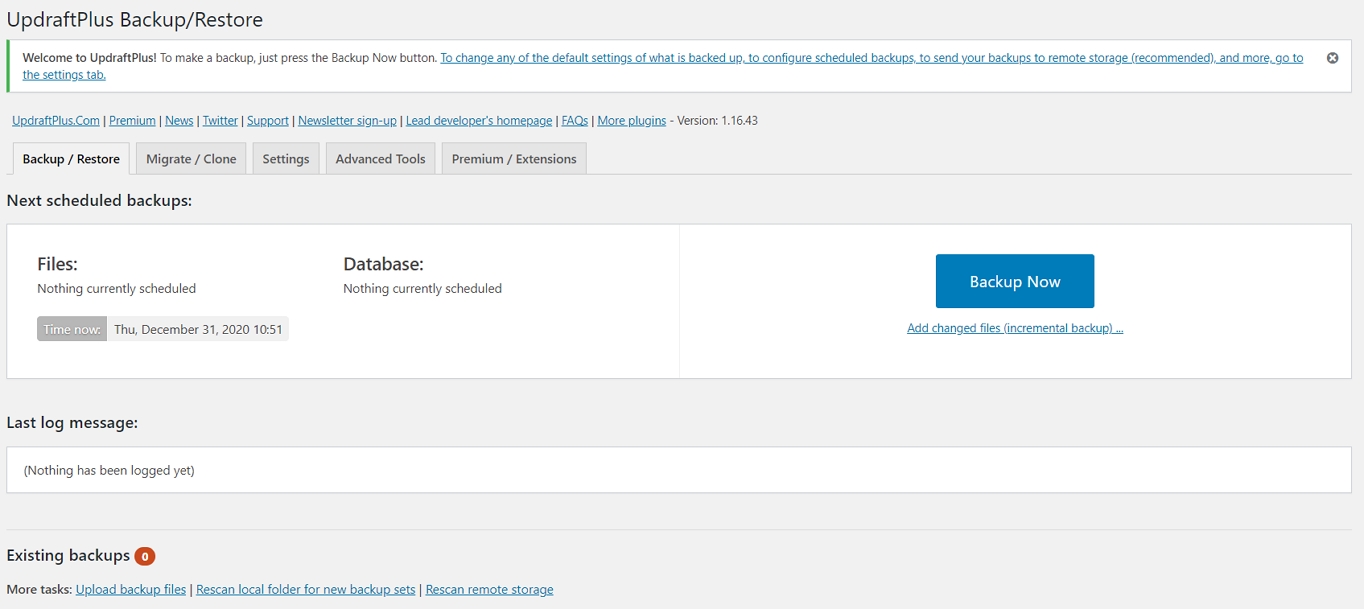 UpdraftPlus simplifies restoration and backup with a single click. You can back up into the cloud directly to Google Drive, Dropbox, DreamObjects, Open-stack Swift, email, and many others. Like any CMS, WordPress can be vulnerable to hacking, server crashes, or security flaws.
Together with other security measures, backups are extremely important in situations like this, which is only one of the reasons UpdraftPlus made our most popular WordPress plugins list. With UpdraftPlus, your website among all the related files and databases will stay safe and you'll be able to restore them in no time.
Let's Sum Up
As you can see, a lot of the best and most popular WordPress plugins have available free versions and even the premium ones have a reasonable price that is worth paying.
All of these plugins are popular for a reason, they provide the basic and extraordinary features we need, they improve your website SEO, harden security, optimize speed, and help you to correctly market products and content.
In short, there is really no limit to what WordPress plugins can do, and now that you have an idea about what plugins you should consider installing on WordPress and why you need them, the digital world is your oyster.
Go and explore, test different plugins and see what works for you and your website, ask your users for feedback, and make your platform the best it can be. And if you need any help, we are right here for you. And if you liked our 10 Most Popular WordPress Plugins of 2021 list, here are some related articles you might also enjoy.
See More Articles
https://wiredelta.com/10-most-popular-wordpress-websites-of-2021/
https://wiredelta.com/best-ecommerce-themes-for-wordpress-2020/
https://wiredelta.com/what-you-should-consider-before-building-a-wordpress-website/