About five thousand years ago, humans figured out trading and created the basic concept of the ancient market. Basically, people would gather from close by towns and trade one good for another. As this concept became more and more popular and merchants begun expanding over countries and continents, we realized that exchanging items is not enough.
Of course, it worked with rich traders, who could ship large quantities to other lands. But for the regular person, that wasn't exactly an option. Most of people made a living by trading what they grew, herded or made with their own hands. So, what happens if you want to exchange a cow for grain, but the grain owner does not want your cow? Well… in this case you would have find another merchant who wants your cow and has something that the grain owner wants. If it doesn't happen at first, you had to keep exchanging goods until you finally get what the grain owner wants.
The world creates the coin
Needless to say this was an exhausting process for most people, Not only that a simple exchange like a cow for some grain was tiresome, but it was time consuming as well. So, ancient economists realized that instead of exchanging one good for the other, it would be better if we would have some kind of token that would represent the value of the good instead. In this crude and unusual concept, one could exchange the cow for a token or several tokens that would match the value of the grain. Then the former cow owner could exchange the tokens for grain. Strange isn't it?
However, the concept seemed to work. People adopted coins eventually, and started to create proper markets where one could simply go with his coins and buy whatever they needed.
Fast forward several thousand years, the world's markets evolved in impressive forms. We now have malls, chain stores and even entire streets dedicated for shopping. But probably the most impressive concept that we have in today's world is the virtual market, or e-commerce.
From physical markets to e-commerce
Ever since the internet and web scraping was introduced to the public in 1991, it took the world by storm, as it opened a whole new universe for us. We now have access to information at the tip of our fingers. We can connect with a person on the other side of the world in seconds. But more importantly, the internet created the gateway for a truly globalized market.
In fact, once the internet became mainstream, the concept of e-commerce became a reality. Now, almost 30 years later, e-commerce is something many of us can't live without.
Naturally, where is demand, there will be supply. So, as more consumers choose the convenience of purchasing goods online, the more companies incorporate online shopping into their business strategy. The most popular practice is combining the brick-and-mortar strategy with the online store-front and meet the needs of the vast majority of buyers.
However, today, shop owners face a bit of an e-commerce dilemma as they have two options. They can choose to either build their own webshop or use an established platform like Amazon and Alibaba.
Unfortunately, there are very real reasons to believe that Amazon and Alibaba are trying to kill standalone e-commerce and web shops. They seemingly offer so many benefits over having your own webshop. Quick setup solutions and reach over a wider market are just two examples, all in exchange for a small commission. But, this would also allow giants like this to create a monopoly in their respective markets. So, which is the better option, your very own online store or a third party like Amazon or Alibaba?
Amazon
In the mid-90s, Jeff Bezos founded Amazon, establishing the whole business solely on selling books online. Since then, the company has grown into the behemoth it is today, a multinational company and the largest online retailer in North America.
Amazon's Business Models
Amazon uses several strategies to generate revenue, but the most important one is selling products directly. In January 2018, the giant had an impressive amount of over 562 millions of products available, with clothing, shoes and accessories being the biggest category.
The fact that they store products in their own network of warehouses gave Amazon a notable advantage. This not only reduces the costs of transport, but the products are ready for shipping at all time. Add this to the already cheaper prices on the platform and it's clear to see why consumers prefer to shop on Amazon.
When it comes to partner retails, Amazon's strategy is a little different. Since these are slow moving and usually more pricey products, Amazon does not store them, but allows retailers to list their good for free on the platform. Retailers only have to pay a certain commission to Amazon for every product sold.
Amazon also provides a subscription-based model, Amazon Prime. For an annual fee, customers have access to free two-day or same-day shipping on eligible items. The service even extends to access to streaming media, such as digital music or movies.
Finally, Amazon creates revenue from selling its e-reader, the Kindle, and the e-book and mobile application purchases offered to Kindle owners.
Alibaba
Around the same time when Amazon was founded, visionary Jack Ma created Alibaba, a multinational B2B Chinese company. Due to it's success over the years, Alibaba was dubbed as the portal between Western businesses and Chinese manufacturers.
As opposed to Amazon's founder, Jack Ma did not have the technology nor a business background when he started Alibaba. In fact, what he had were two failed businesses. But that did not stop Ma, and despite this, he fought to launch Alibaba.com with the financial support of his family and friends.

Alibaba's Business Models
Today, Alibaba dominates the Chinese e-commerce market, with a unique combination of multiple business models. Unlike Amazon, who has an extensive network of warehouses, Alibaba is based on a network of websites, representing a bridge between buyers and sellers. The biggest website in their network today is Taobao, a platform dedicated to small merchants.
Contrary to Amazon, Alibaba does not take a fee from either the consumers or suppliers. Instead, Alibaba creates incomes via a strategy similar to Google's AdWords, where websites pay to rank higher. 
For larger retailers, Alibaba has Tmall, an e-commerce site which includes famous brands such as Gap, Nike and Apple. However, Tmall has a significantly smaller number of active users than Taobao, so Alibaba uses a different business model.. In this case, the company generates revenue through deposits, annual user fees, and sales commissions from retailers.
Standalone Webshops
It's true, both Amazon and Alibaba offer enormous marketplaces with an incredible reach. But, selling through your own webshop has multiple benefits that neither giants won't offer.
Collect user data yourself – understand who your customers are, where they are and what they need;.

User behavior – you get a first-hand overview of what works on the website and what needs improving;

Create connections – you build a personal relationship with your customers;

You keep all the money for yourself.

Aside from these obvious advantages, platforms like WordPress, Drupal, Shopify and many others make it easier and easier to get started. Some of these solution start as free, some charge you a small fee, some may get quite expensive.
So, all you have to do is ask yourself, is having control over your own platform, products, and customers worth the investment?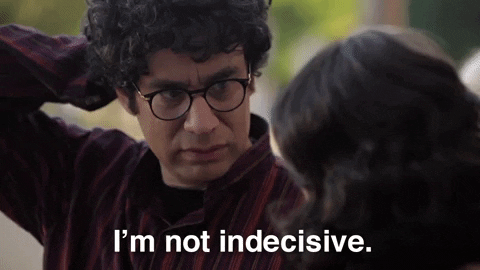 Amazon vs Alibaba vs Standalone webshop
Every online platform collects user data in some form or another. Therefore, your answer depends on how valuable is that data for you and what are you planning on doing with it. When you choose a standalone webshop, you control your data and through that, your prices and delivery strategies. But, when working with a partner like the two giants presented above, control over all of these things varies.
For example, since Amazon functions as a retailer and Alibaba acts as a platform, the way they use user data could not be more different.
User data and Amazon
Amazon gained over the year a slightly bad reputation for not sharing their data with their partners. One of the reasons behind this strategy is partially because Amazon wants to "lock" their third-party sellers in. In other words, Amazon competes in a sense with its partners, and by having their user data, the giant has a huge advantage. But, Amazon is also known for often replicating popular products selling well, and outbid shop owners selling through them. Talking about sleeping with the devil!. However, this is not the case with every products, especially those rather unique. Amazon is not going to copy your "Everybody likes treats" dog training book, don't worry.
User data and Alibaba
On the other hand, Alibaba, uses the exact opposite strategy, and chooses to share data with their partners and brands. Alibaba believes that this strategy empowers third-parties and, as a result, generate more sales. On top of that, Alibaba gives control to the brand, as their revenue comes from advertising and sales commissions. It's only natural for this giant to want to help their partners grow, as at the end of the day, the better the partner brands do, the better Alibaba does.
The choice is yours
At the end of the day there are advantages and disadvantages in either solution. So before you decide, make a list of pros and cons, and weigh them against each other. See which strategy makes more sense for you and your consumers. After all, the important thing to keep in mind is that as long as your consumers are happy, your business will thrive.
Following Jack Ma's example, you won't know if your strategy is successful until you try it, and if at first you don't succeed, keep fighting. But if you do decide to build your own online store, reach out to us and let's have a chat. Together we can build a beautiful platform that will leave your users in awe.
In the meantime, take a peak at our other posts about digital marketing and how to use it to your advantage. Come back soon for more interesting articles and news!