A website is one of the first impressions of your business that a customer gets. Despite apps and social media growing in importance, websites still have a fundamental role in representing your business. It is one of the first things customers will look at, to find out more about you. Also, it's one of the fastest ways to attract new customers, as they stumble onto your offerings looking for something else.
Therefore it's very important that you put much thought and consideration into a website. Otherwise, you might be sending the wrong messages. Also, bad design will get you penalised by Google and other search engines, resulting in lower rankings on important search result pages. Good design is part of search engine optimization (SEO), which helps search engines decide how to rank your site.
One of the most fundamental rules of good web design is having pages that are not too long. In addition, it's critical for your website's success that it actually contains interesting, valuable, well-written content and is easy to use. By placing a limit on the length of your pages and setting a high standard for content, you are forced to really think about what you want to publish on your website.
So, how many pages?
This depends on what the purpose of your pages should be. You do not want to have tons of pages for the sake of just having them. There is no point of having 25 pages on your site if half of them are full of filler. Only produce what is important, and limit the number of pages to what you actually need.
However, it is better to make more than one page if the topic can be split across numerous pages. This is especially the case if the topic is quite detailed. For example, instead of listing different services on one page, each service should have its own dedicated page. This will look much neater and will be easier for the user to find what they are looking for. That said, an additional page for 'services' which summarises each service with links to the relevant page, is a good way to make the website more user-friendly.
So, what pages should you consider using? Well, good choices include pages about services provided, an 'About Us' and of course a Contact Page. That last one being a requirement if you want to attract business, as people trust those they can reach. Obviously, these various pages will come in different sizes, as a Contact page contains just basic contact details, meanwhile, a page about a service provided will be quite detailed.
Layout of pages
Do your customers want more of a story or are they more interested in stats, graphics and visuals? For example, a financial firm is going to have some storytelling elements on pages like 'About Us', which helps to establish trust. Whereas, other pages will be more statistical. On the contrary, news or information websites will be more text-based. The important thing is to write enough to say what you want, while still keeping your reader interested. Writing too little will dissatisfy the reader and too much will overwhelm them.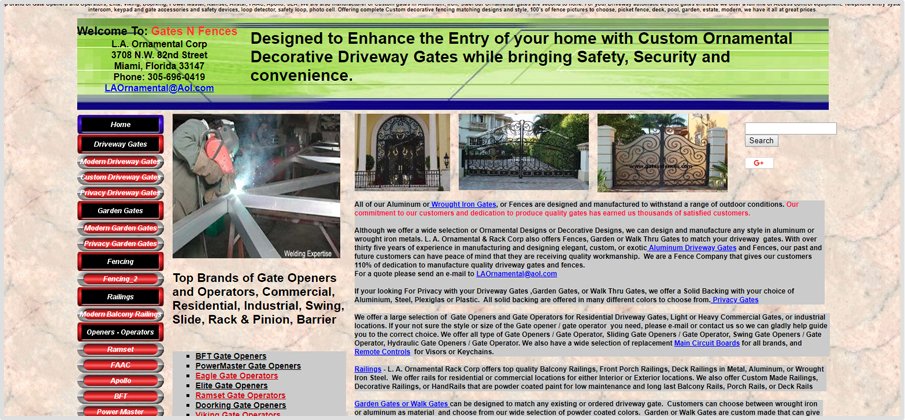 The same goes for images and graphs. Don't overdo them! Even though they can be great for breaking the text up, they can make a webpage look crowded. Also, make sure the image or graph is actually relevant and supports the article in some way. Keeping a consistent tone across your webpage and website is very important and while pages will differ somewhat in style, maintaining the same style as much as possible makes the website much nicer.
Visitors to websites get impatient (fast!) and tend to leave hard-to-navigate websites. So, if the website feels all over the place, it's not good for visitor retention. Visitor retention refers to keeping people on your website for as long as possible and making them want to come back. Especially when they either entered the page for a specific reason or just wandered onto it.
In order to do this, you should make sure the site is welcoming and easy to use. If you are unsure what your visitor or consumer wants from your website, look at the website of your competitors. This will also give you a good idea of how many pages to use, which ones to use and how long they should be. However, if your business differs in size or is in a slightly different market, then you need to account for that too. If they have 100 pages, it doesn't mean you should, too. Especially, if you can't fill those 100 pages with quality content.
Conclusion
There is no one size fits all solution for building a website or how big it should be. The only specified rule is to ensure that your site has enough useful content to satisfy the readers' needs. This is especially important for business websites.
Customers and clients like to be able to get all they need to know, quickly and simply. A hundred well-designed pages are easier to navigate than 10 messy ones. Anyone who used the internet in the 1990s and early 2000s will remember how chaotic sprawling websites were. No one, especially consumers, wants to see that nowadays. So keep it sleek, informative and easy to use. Once you stick with those objectives, you can have as many pages as you want. Of course, as long they are working for you and not against you.
Furthermore, if you would like more guidance on how to build a good website, why not check out our post about PHP vs Node.js or our website building directory. If building your own site gives you a headache, well you're in luck! Wiredelta spent most of this decade delivering websites for businesses just like yours. Just look at our cases and see for yourself.